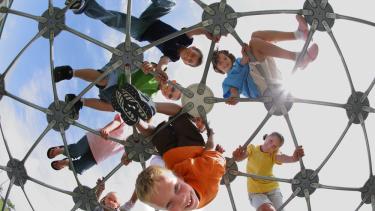 Schools play a vital role in any community and are often regarded as the educational, recreational and social hub of a neighbourhood. The Abbotsford School District fosters and maintains partnerships with numerous agencies and organizations that support student achievement. These collaborations reflect a community that cares deeply about education and the future of its children.  
Insuremykids® Accident Insurance
For your convenience, we've made arrangements for families to voluntarily purchase student accident insurance through the Insuremykids® Accident Insurance program.
Insuremykids® Accident Insurance offers protection against the unexpected costs of injury from accidents and is especially valuable for families who:
do not have medical or dental plans,
have limited plans, as it may help supplement health and dental benefits, or
have active children who enjoy sports and outdoor activities.
For complete plan details, please visit insuremykids.com.